The Creative Talent Behind the Book
This book is based on a real story about a rescued sea turtle named Eartha. In the book, Eartha gets tangled in fishing line, a fate that happens to many sea turtles and other marinelife in the wild. In reality, Eartha was suffering from an infection, and was anemic (low red blood cell count). The book is meant to teach children how important and fragile our oceans are, and how necessary it is to be vigilant when it comes to human negligence. One plastic bag, one piece of fishing line, one plastic soda ring can mean the difference between life, and death. The book uses colorful imagery and a simple message of caring to illustrate this message. Together we can help preserve our oceans so they may be enjoyed by generations to come.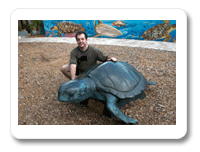 Author : Dan Bodenstein
As an avid nature photographer, Dan Bodenstein has a profound love of nature. When he met the real Eartha at the Loggerhead Marinelife Center in Juno Beach Florida, Dan felt an immediate bond with her. As Dan moved around the exterior of Eartha's tank, she would follow him. When he would look through the viewport, she would swim to it. It was this bond that triggered the need to write a children's book about Eartha, so our next generation can learn to respect and live in harmony with all living things. Additional photos of Eartha and other animals can be seen and purchased at
dbnature.com
. He can also be reached via snail mail or email through the
contact page
.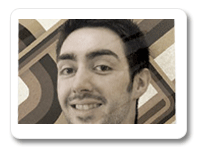 Web Site Designer : Chris Spooner
Chris Spooner is a graphic and web designer, who enjoys publishing design tutorials and articles on his sites,
Blog.SpoonGraphics
and
Line25
. In his spare time he enjoys reading various design blogs from across the web, checking out the latest movie releases at the cinema and heading off on the odd cycle ride. Chris loves all things creative, and had a great time producing the graphics for Eartha's online home. The underwater scene meant bright blues and greens would fit right in, with a mix of bright lighting effects and colourful vegetation. Hopefully it's a place Eartha will have a fab time hanging around!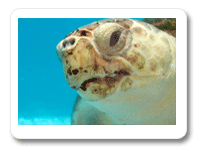 The Star : Eartha
Eartha is a real sea turtle that was rescued by the Loggerhead Marinelife Center. She spent several months there under their expert care. Eartha is just one of many sea turtles that are rescued every year. Each turtle has a personal story. If you would like to know more about
Eartha's story, Click here
.