Adopt a Sea Turtle
Many sea turtle rescue and rehabilitation centers are non-profit organizations. They depend on donations from generous people like you. One way these centers raise money is to allow you to "adopt" a sea turtle. Now, you don't get to take the sea turtle home, and you don't take actual ownership, but you do get the satisfaction of doing something wonderful for an injured sea turtle. Below is a list of organizations that have adoption programs.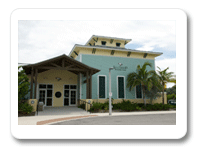 Loggerhead Marinelife Center
The Loggerhead Marinelife Center is the rehabilitation center that cared for the star of our book, Eartha. They are located in Juno Beach Florida, along one of the most active turtle nesting areas in the world. The LMC has several programs and hosts field trips, education, research & outreach programs, a summer camp and other events (such as TurtleFest) throughout the year. If houses a full turtle hospital, the only one between Orlando and the Florida Keys. The turtle yard houses six large turtle tanks for the care and treatment of injured or sick sea turtles. Visit their web site at
www.marinelife.org
for more information on educational programs, patient profiles, and other events.
As an important part of Eartha's story, copies of the book are available at the LMC gift shop. Be sure to stop by and see some of Eartha's friends, or better yet,
adopt a sea turtle
and follow their progress online.
Other Sea Turtle Rescue Centers
The Turtle Hospital
, Marathon, Florida
MOTE Marine Laboratory
, Sarasota Florida